Simplex fiber optic cable comes with a single buffered fiber,aramid yarn strength members and low smoke zero halogen(LSZH)/PVC/TPU outer jacket.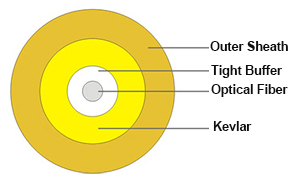 Application :
1. Terminated with various types of connectors
2. As pigtail of communication equipment
3. Suitable for communication equipment served
Technical Parameter

Our Factory:

For more information, please contact us!