The tight buffer fibre is manufactured by sheathing the fibre with an appropriate buffer material. The diameter of ¦µ600¦Ìm or ¦µ900¦Ìm could be produced. The selection of top-quality fibre, specific production equipment and accurately designed tools ensure a good performance of the product.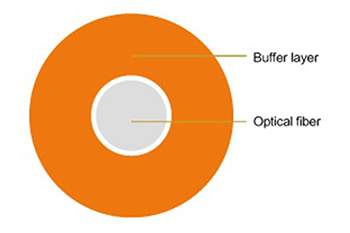 Characteristics£º
1.Excellent mechanical and temperature performance
2.Excellent flexibility and bending
3.Limited shrinkage
4.Diameter, fibre / buffer type, color and strippability are optional
5.Different fiber types available
6.Special dimension available on request
Installation£ºEquipment Interior
Applications£ºIndoor Cable, for direct connector assembly, data transmission
Temperature Range£ºTransportation£º-25¡æ~+70¡æ£»Installation£º-5¡æ~+45¡æ£»In use£º-20¡æ~+70¡æ

Our Factory:

For more information, please contact us!