Double Layer Aerial ADSS Cable: The fibers are positioned in a loose tube made of PBT. The tubes are filled with a water-resistant filling compound. A fibre reinforce plastic locates in the center of core as a non-metallic strength member.
The tube(and the fillers) are stranded around the strength member into a compact and circular core.
The cable core is covered with a PE inner sheath. After the aramid yarns covered over the inner sheath, the cable is completed with a PE or AT outer sheath.
Characteristics:
1.The metal free nature of the cable allows installation on a live power system with ensured safety for the installation crew.
2.Due to its small outer diameter, the cable is minimally affected by ice and wind, its light weight ensures a minimum additional load of the tower construction.
3.The maximum span is 1500m.
4.Excellent mechanical and environment performance.
5.Application of special sheath materials assures excellent resistance against electrical erosion, even in high field strength environments.
Installation: Self-supporting aerial.
Applications: Power Line, dielectric needed or large span communication line.
Sectional View: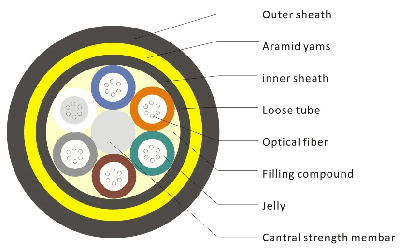 Parameter List: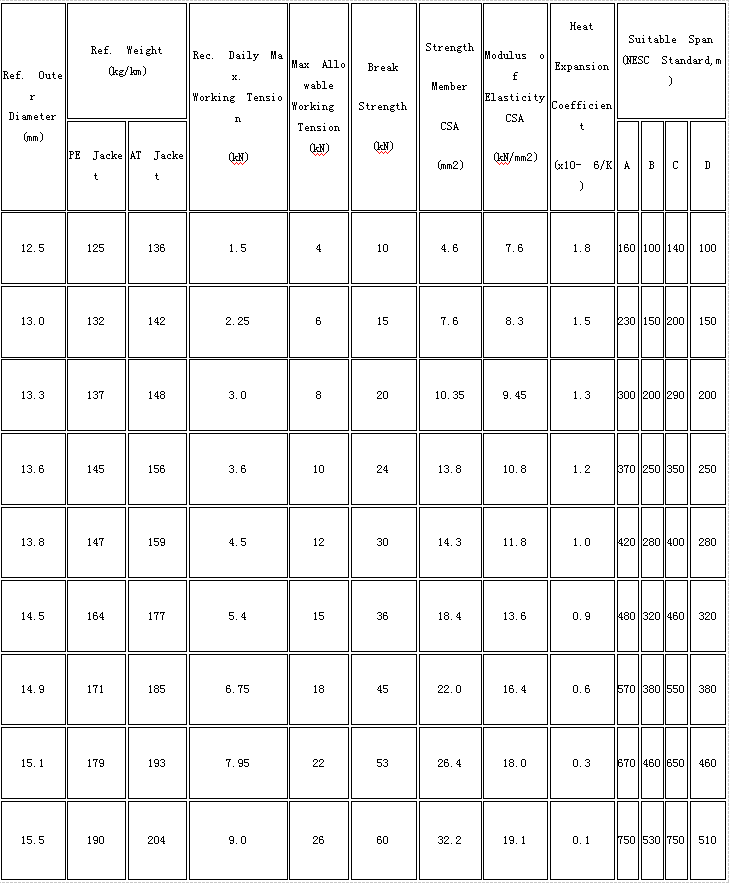 Our Factory:

For more information, please contact us!