Recently, Huawei, IoTecha, Schneider electric, Siemens, Kaspersky, deutsche Telekom, Hitachi, IEEE delegates to participate in the IEEE P2413 meeting international standards, aimed at the Internet of things the organization's set of standard system framework further revised draft.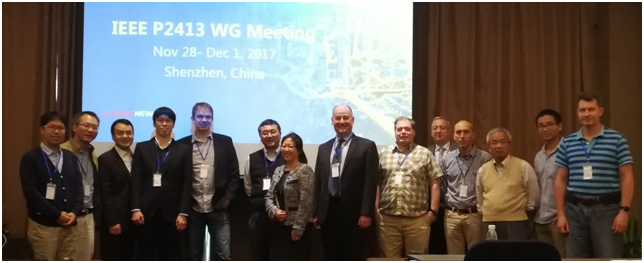 IEEE P2413 for group photo
According to reports, the IEEE P2413 IOT system framework of international standard meeting of two standards organization completed the revised draft opinions, is one of the systems and software engineering, architectural description (P42010), another for industrial value chain innovation of organization (IVI).
The IEEE P2413 Internet of things framework standard meeting has been formed to further improve the basic components of the Internet of things. The Internet of things (IOT) is the key to developing the Internet of things standards and to ensure that the standards are widely accepted. The establishment of the standard for ecology is the best proof of the importance of the P2413 standard. If there is no strong Internet of things technology, there can be no intelligent city and marginal computing.